Are you engaging and converting your mobile shoppers?
With around 40% of total online purchases ($350 billion worth) happening on mobile devices, you can't afford to overlook this vital market. Mobile marketing for eCommerce is no longer just an option—it's a necessity.
So, how can mobile marketing strategies help you capture more traffic, engage your audience, and drive conversions? Let's dive in.
First, you need to understand that mobile users expect and need an entirely different shopping experience. We are not talking about merely having a mobile-responsive site.
Mobile marketing here extends to email marketing, SMS, and crafting effective social media strategies—all swiftly accessible via smartphones.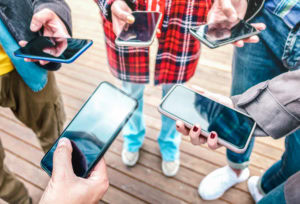 Our Top Expert Strategies
Utilize Email Newsletters and Automation
Ask any eCommerce aficionado or WooCommerce development expert, and they'll tell you that email newsletters and automation are your golden tickets for boosting conversions.
A remarkable 68% of opened emails are viewed on mobile devices, making it pertinent to incorporate email marketing into your mobile marketing strategy.
Email newsletters provide an easy way of reaching your customers wherever they are—at the gym, in a coffee shop, or while waiting for a bus.
Tools like MailPoet offer fantastic solutions to maximize your email marketing benefits. With pre-built templates and an easy-to-use editor, you can seamlessly ensure that your emails look amazing on all devices.
Create a Visual Impact with Video Marketing and Ads
💡 Did you know adding video to your site has been shown to improve conversion by 80%?
Smartphone users crave videos, and for good reason. Videos allow for a richer, more engaging experience than scrolling through lengthy text.
Be it on your site or social media, eye-catching videos can turn casual browsers into paying customers. But wait, it gets better!
If you're crafty with apps like the Vimeo for WooCommerce extension, you can transform static product images into vibrant videos!
You can easily create, upload, and embed powerful videos that engage audiences and inspire them to act—no video experience or big marketing budget is required.
Seamlessly publish your product videos to your WooCommerce storefront or share beautiful video ads to social media to promote your business for seasonal events all year round.
Create with ease: Build videos with customizable templates using your existing images and videos, or use Vimeo's vast stock library and music options. No time-consuming production is required.
Automate video production: Let Vimeo build your video for you in just one click of a button. Your product page's title and images are automatically pulled into a ready-to-be-published video (don't worry, you can still edit it if you'd like!).
Engage visitors: Build a more compelling website by embedding Vimeo videos from within your WordPress site and WooCommerce product pages, and customize your video player to showcase your brand.
Showcase products: Easily create high-impact product videos with your branding and product images to increase engagement & conversion.
Measure results: Track insights to understand the impact of video on your pages and how customers are engaging with your content.
Rinse and repeat: Repurpose high-performing videos across social media, email campaigns, and more to maximize your impact.
Get Heard with Voice Search Optimization
The future is becoming increasingly vocal. To maximize your reach, you need to tune in to the evolving landscape of voice search.
People love asking Siri or Alexa to answer questions and fetch basic information. By catering to these long-tail, conversational styles of queries, you stand a better chance to connect with potential customers.
An awesome way to take advantage of voice search habits is to create interview-style blogs or even just transcribe any video and podcast interviews you may already have because that text will be filled with natural, conversational-style questions that people tend to use in voice search.
So, include FAQs, use conversational questions in your headings, and remember that keyword stuffing is history, and natural language is the future.
To get the most from voice search traffic, make sure you have a plan to follow up with website visitors after they find you.
Go Bold with Display Ads
Less is more when it comes to mobile screen real estate, and this principle works to the advantage of display ads! Yes, those banner ads that get lost in the clutter of a desktop screen can shine on a mobile screen.
From social media to mobile games, well-crafted display ads can keep you in the sights of potential customers.
Shake Hands with Social Media
Are you posting on the networks where your target audience is most likely to be?
This is a great place to share videos, special offers, blog posts, valuable problem-solving tips, and other shareable content. Consider including humor, such as memes and funny GIF animations, when appropriate.
Amusing memes, practical tips, and engaging blogs all make for great content that your audience will love to share with their network. Not to mention, it's also a channel to receive valuable feedback directly from your customers.
Speed Matters: Use AMP for Your Blog Posts
What's a major hindrance to effective mobile marketing for eCommerce? Page load speed. Why? Because mobile is all about convenience. Convenience means fast.
In mobile marketing, every second counts. Load time can be the deciding factor between a customer making a purchase or bouncing off your site.
AMP or 'Accelerated Mobile Pages' can be your savior by supercharging your page load speed. And with platforms like WordPress offering AMP integration, it's easier than ever to make your mobile pages blazing fast!
The AMP project — which stands for 'accelerated mobile pages' — provides a way to structure your blog pages and other pages so they load faster on mobile devices.
AMP pages also deliver a smoother, less clunky experience. Scrolling is more seamless, and pages don't load in annoying chunks, one part at a time. This will also improve your SEO because the page load speed is a ranking factor with Google.
Go Direct with SMS Marketing
What has a nearly 100% open rate? Text messages!
Everyone reads their texts, making SMS marketing a perfect channel for direct communication. Be it order updates or special offers, a well-crafted text message can earn you brownie points in customer service.
Tools like the Twilio SMS extension make it easy to automate SMS notifications both to customers and store owners.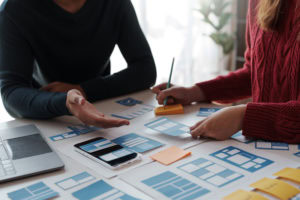 Monitor, Adapt, and Improve
Finally, keep an eye on your performance. In the world of mobile eCommerce, monitoring your campaigns gives you great insights into user behavior and helps tweak your strategies to ensure maximum effectiveness.
Using platforms like WooCommerce Analytics and Google Analytics, you get to see the whole picture as well as get more advanced revenue tracking.
Remember – working in mobile marketing means always thinking a step ahead. Every scroll, swipe, and tap on a mobile screen is an opportunity to connect, engage, and convert.
Bonus Tips
Mobile marketing isn't a one-and-done deal – it's an evolutionary process that moves with your audience's behavior, industry trends, and advances in technology.
To ensure you stay ahead of the curve, there are a few more strategies you can focus on:
Employ Retargeting Strategies
Visitors don't always convert on their first visit, but that certainly doesn't mean they won't convert at all.
Retargeted ads essentially follow your 'may-be' customers around the internet after they've visited your website, gently nudging them back towards your products.
Remember those display ads we talked about earlier? Here's where they really shine. Engage tools like Google AdWords or Facebook Pixel to target former mobile site visitors effectively.
Build a Mobile App
If your business has the budget for it, consider investing in a mobile app. Many customers prefer using apps to websites because they're easier to navigate, load faster, and provide a better shopping experience.
You can use the app to push notifications directly to customer's mobile devices, enhancing the chances of engagement with your latest deals or products.
Prioritize User Experience (UX)
No matter how snazzy your mobile site looks, if it's hard to navigate, visitors won't stick around.
Prioritize user experience by ensuring your site is easy to navigate, employs clear calls to action, has no broken links, and loads quickly. If you need help with that, reach out; that's our bread and butter.
Final Thoughts
This might seem like a lot to take in, but remember – you don't need to do everything at once!
Start with the strategies that are most applicable to your business, test them out, and gradually add more strategies to your mobile marketing arsenal over time.
With each new tactic, you'll be reaching more of your audience where they are, increasing not only conversions but building a loyal customer base.
Whatever you choose, CoSpark is ready to make sure that you follow the plan and skyrocket your conversions.