In the bustling world of online shopping, a solid customer base sets successful WooCommerce businesses apart from the rest.
So, let's dive into 10 proven strategies that can bump up your customer retention and transform your WooCommerce store into a lively marketplace.
Top-Notch Customer Service
💡 Excellent customer service is the linchpin of customer retention.
Excellent customer service is the heart and soul of customer retention. Satisfying your customers need not be a herculean task – address their concerns, fix glitches swiftly, and ensure they can reach you anytime, anywhere.
UserSense.ai can easily take the load of customer support off your shoulders. Their AI-powered solutions are tailored to support your business's needs and challenges 24/6 regarding people's shopping experience.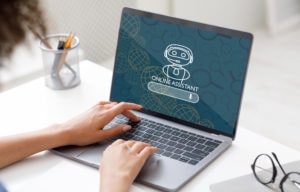 Unique Shopping Experiences
💡 Personalization makes consumers feel special.
A personalized shopping experience is like telling your customer – 'this is made just for you. Using AI, you can track your customers' browsing and buying patterns and offer them items they might like.
Luigi's box moves your WooCommerce store's experience to another level with product recommendations personalized to every user with AI.
This sophisticated matchmaking ability often triggers irresistible impulses to purchase and boosts sales because customers find precisely what they want without having to search too hard.
Rewarding Loyalty Programs
💡 Loyalty programs keep customers interested over time.
Who doesn't love a little extra? Reward your regulars and referrals with discounts, giveaways, or early bird items. WooCommerce plugins make setting up fun and interactive loyalty programs a breeze.
Try using plugins like Advanced Coupons for offers and rewards that keep your customers returning for more.
Trust-Boosting User Reviews
💡 User reviews are the bedrock of consumer trust.
Happy customers are your best marketers. So why not ask them to leave a review? Make it easy for them to leave reviews by automating personalized e-mail reminders after purchases.
Plugins like Customer Reviews for WooCommerce can help supercharge your buyers' trust and confidence in your products.
Abandoned Carts Campaigns
💡 Abandoned carts aren't a lost cause.
Studies show that as much as 70% of customers who add products to their carts don't complete their purchases.
We touched on that in our latest blog post on how to Boost Your WooCommerce Conversions.
WooCommerce Abandoned Cart is the perfect email marketing plugin for taking the first step in solving the abandoned carts issue. It recovers lost sales by reminding customers who added an item to their carts but didn't buy it.
It has dynamic pricing functions, and you can also use it to offer discounts and dynamic offers to give shoppers on this segment of your email list a reason to buy now rather than later.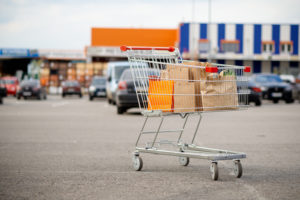 Customer Data Deep Dives
💡 Customer data is your business's gold mine.
Getting to know your customers via data analytics can provide a goldmine of information to predict what they might want in their shopping experiences.
Combining WooCommerce analytics tools with Klaviyo's ESP, CDP, and CRM features helps track customer interactions and predictions, improving customer satisfaction and retention.
Simple Returns Policy
💡 A straightforward return policy boosts credibility.
The easier the return process, the more likely your customer is to return – to shop!
Return policies are crucial parts of your business plan, as 66% of customers review return policies before buying, and 80% won't shop with you again if it's difficult to return an item.
A straightforward return policy should include:
What items can and cannot be returned, exchanged, credited, or refunded.
The deadline for returns is after the purchase date.
The required condition of returns.
How to obtain a return/exchange.
Easy Site Navigation
💡 Boost sales with a smooth website.
A clutter-free, intuitive website makes it easier for customers to find what they want.
Keep your design simple and user-focused with easily accessible navigation bars, mobile optimization, and clear layouts.
Platforms like the WordPress theme repository are great tools for crafting a site that's user-friendly and easy on the eyes.
Keep it simple
This refers to your website's overall design and isn't necessarily WordPress-specific.
Keeping your design simple helps with a multitude of factors. Not only is it easy to navigate for a user, but it also increases your chances of gaining a conversion.
Here's where WordPress users have a leg up. The WordPress theme repository, home to over 10,000 free WordPress themes, is an incredible resource filled with sleek, simple site designs that will help you reduce the clutter.
While that massive list has numerous viable options, you can simplify even further with Genesis-built premium themes, prioritizing site navigation and the end-user experience.
Optimize the Navigation Bar
Your site's navigation bar is essential for visitors to find pages of interest. Without a properly optimized navigation bar, you'll likely lose that visitor and, in turn, lose that conversion.
Think about creating a sticky navbar that follows the user as they scroll down and through various pages.
There are thousands of WordPress themes you can explore for this type of functionality, and there are more than 60,000 free plugins in the WordPress plugin repository, many of which are built specifically to improve or customize site navigation.
Optimize for mobile
Make sure everything you have on your desktop website fits well with the mobile version.
WordPress offers users many mobile optimization options through its expansive theme and plugin catalogs.
While some plugins and themes provide all-in-one mobile optimizations, you can also focus on a specific area of improvement for mobile, i.e., image optimizations, and there are specific plugins and themes for that, too!
Clear, Concise Communication
💡 In customer communication – less is more.
Interesting newsletters, exciting product updates, and relevant information can engage your audiences. However, it is vital not to overwhelm them with excessive communication.
Types of emails you should send:
New Order – Deliver an immediate acknowledgment of an order placed, keeping your customer updated every step of the way.
Canceled Order – Send a polite message, ensuring customers that you are there to assist should they decide to re-order.
Failed Order – Tackle mishaps efficiently with a simple notification about the unsuccessful order, pointing them to an easy solution.
Order on Hold – Maintain transparency by communicating any temporary delays in the ordering process.
Processing Order – Update your customer that their order is being worked on.
Order Completed – Tell your customers their orders are ready and on their way.
Order Refunded – Inform your customer about the processing refund, which can help maintain their trust.
Customer Invoice – Create a clear and detailed invoice summarizing their purchase, making payment easy and hassle-free.
Customer Note –  Send customized notes to build a rapport with your customers.
Reset Password – Provide a seamless experience with a quick and secure password reset process.
New Account Created – Welcome your customers with a warm, enthusiastic message upon creating their new account.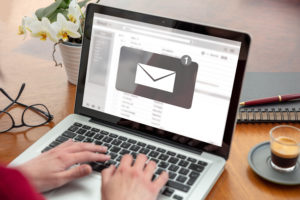 Maintaining Competitive Pricing
💡 Pricing directly impacts customer retention.
According to a study by RetailMeNot,  80% of customers indicated that finding an offer or discount would motivate them to make their first purchase from a new brand.
The WooCommerce Dynamic Pricing With Discount Rules Plugin by Acowebs provides you with advanced features and flexibility to craft a personalized shopping experience for your customers.
Some of the free features:
You can apply discounts as a percentage or a fixed amount of the product price.
There is an option to set up discounts according to the price of a product.
You can offer discounts based on the total value of items in a customer's cart.
Ability to give discounts when a certain number of items are added to the cart.
Apply discounts to all products within a specific category.
You can set up quantity-based discounts for bulk purchases.
Regularly evaluate your WooCommerce products' market prices to remain competitive.
Conclusion
To wrap it up, firmly rooting your WooCommerce store in customer retention strategies can take your business to new heights.
Remember, your customers' success stories are your business's success stories. Implement these tips into your WooCommerce strategy, and watch your customer satisfaction and loyalty soar.